May 31st was the day of a momentous protest in Victorville against police violence and comes as a part of the wave of protests to demand justice for George Floyd. The protest was very Peaceful and drew a large number of organizers and community members voicing their opinions against the issue of systemic police violence against people of colour.
​​​​​​​
     The protest comes off of a wave of protests across the country starting in Minneapolis on May 25th. These protests have been in response to the murder of George Floyd by police officers who used excessive violence. The police officers were not charged with murder and as a result the people protested to make their voices heard.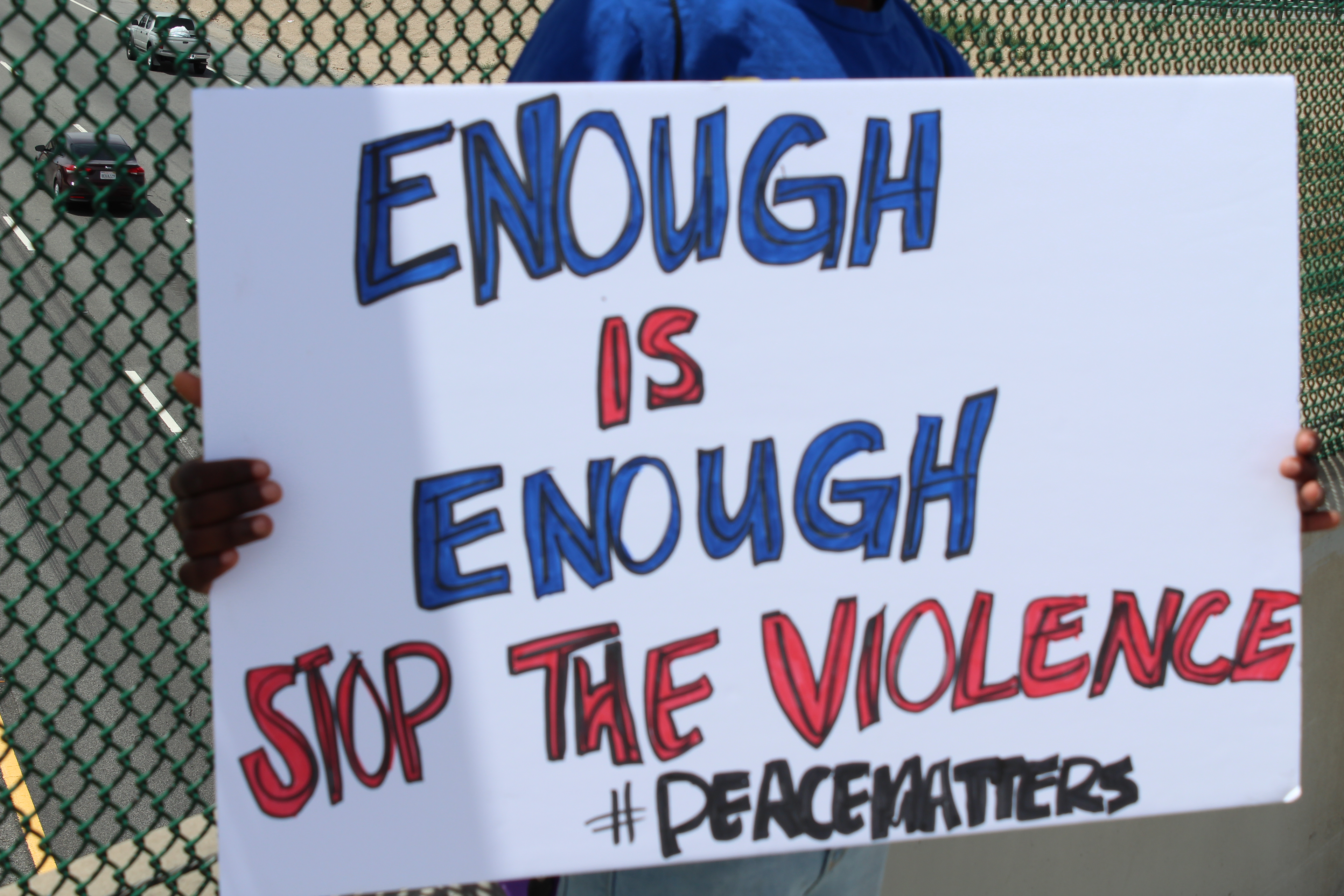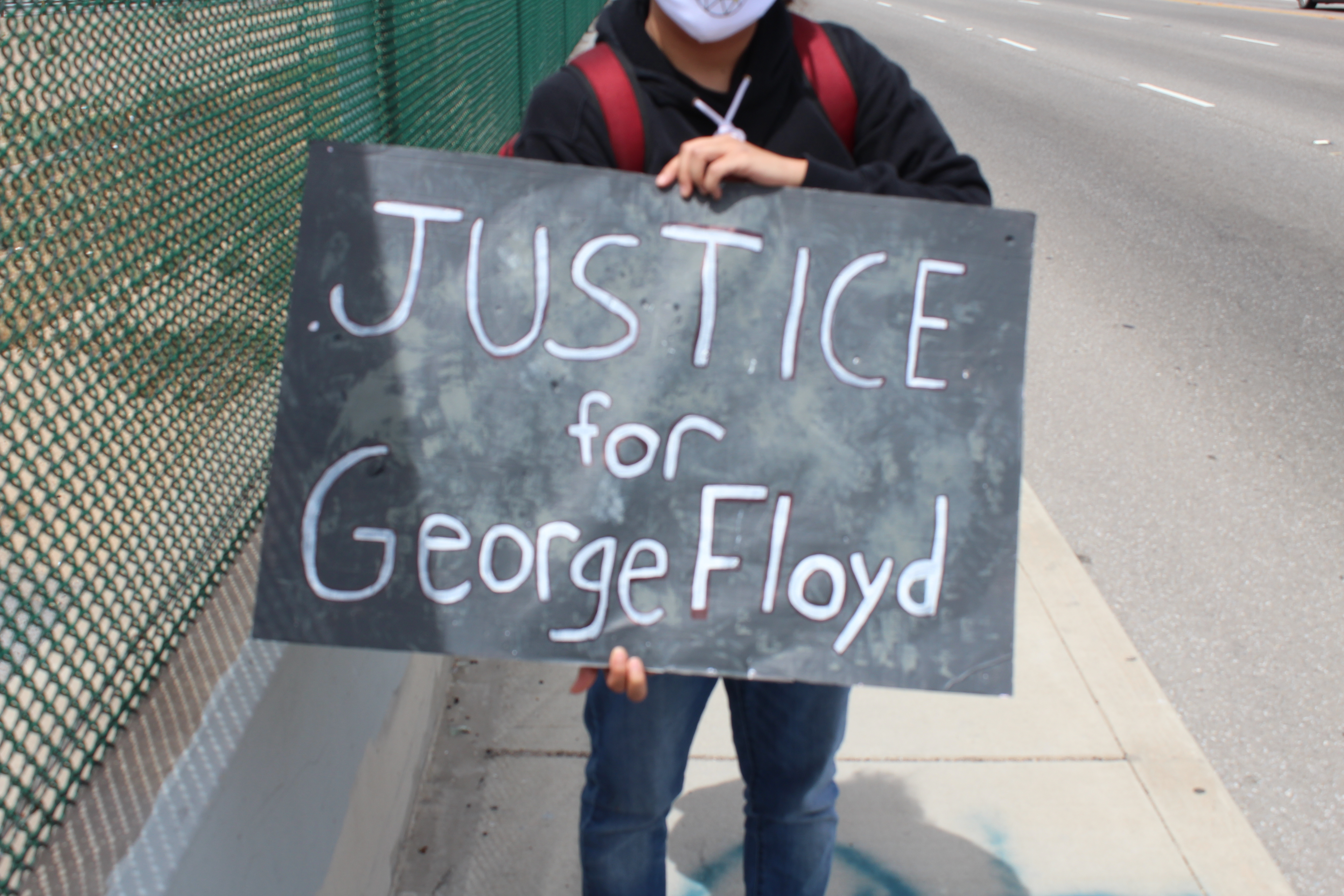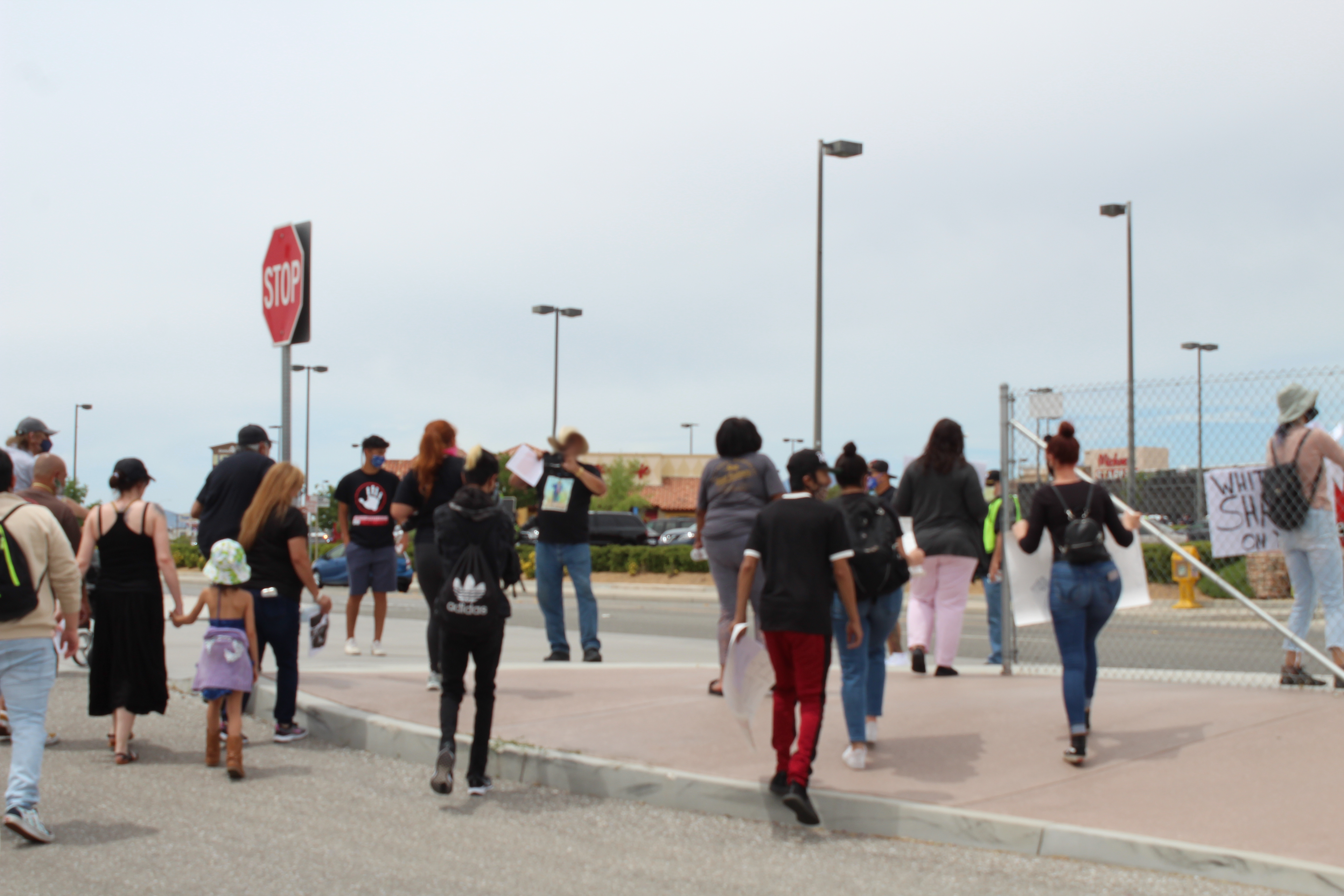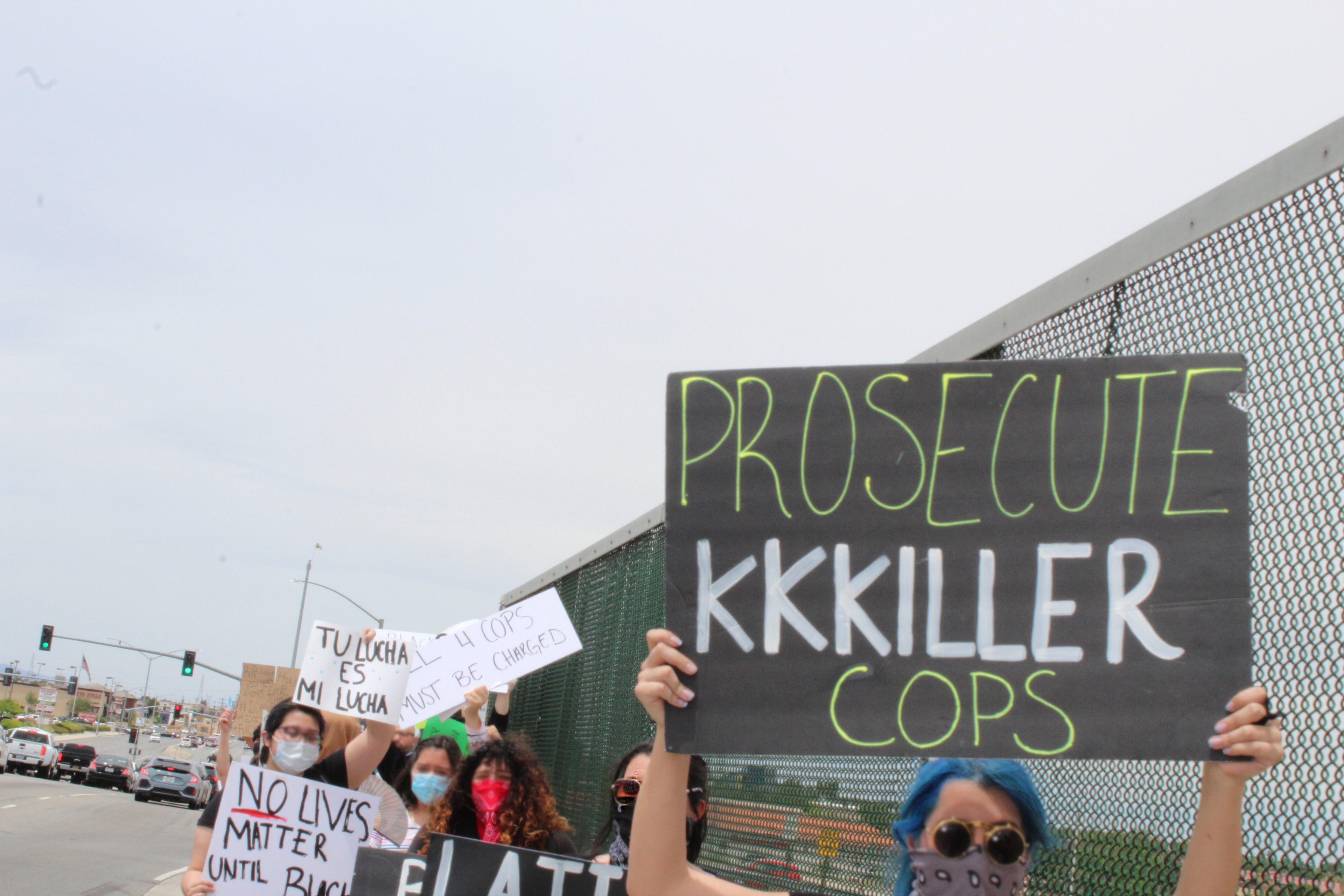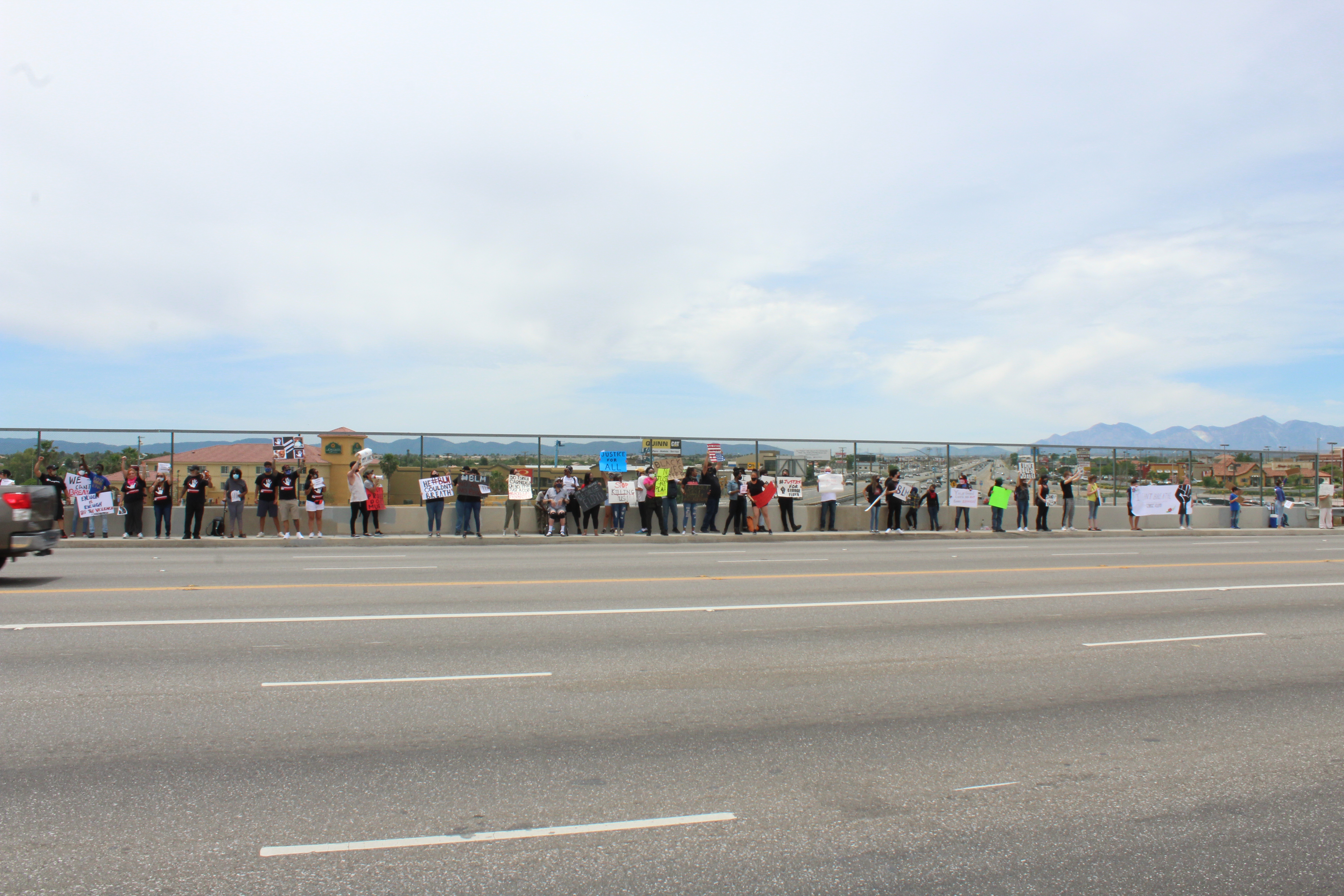 The protest was organized by the High Desert Southern Christian Leadership Conference, High Desert Progressive Democrats, and numerous community organizers. The High Desert Mutual Aid Society showed up and supported the protest and a number of members helped with security to make things peaceful and others helped with signs.
     Everything was peaceful and there were no issues. About a hundred protesters showed up with signs and it seemed that a wave of new protesters kept coming each hour. There were also a bunch of protesters driving around chanting on a loudspeaker which was really amazing. Virtually no issues and given the amount of honking cars, most people supported the protests.
     The events began at 11 AM and lasted all the way to 2:30 PM. By 5 PM everyone who originally protested had left. However a number of people not affiliated with the 11 AM protest continued to protest which was fine as they continued to be peaceful and kept up the movement.
     However a number of bad actors complicated things. Someone lit a dumpster fire a bit away from the protest. Next there was an unrelated looting of a pharmacy. Other people not affiliated with the protest attacked staples. All of these events had no relation to the peaceful protesters.

     What followed next is what can only be described as police violence and terror. The police met them with full force in riot gear and began to harass and threaten the protesters. These protesters were not looting and were merely peaceful walking around the sidewalk. The police responded with force and started shooting.
     The protesters remained peaceful throughout the whole night kneeling and chanting as the officers viciously began to approach them. The event was then cleared of an unlawful assembly even though the only ones agitating and causing violence were the police themselves.
    What then followed is what can only be described as a concerted misinformation campaign. Numerous social media accounts made false reports of buildings being on fire and violent protests. However there was no riot in Victorville. What happened in Victorville was unwarranted police aggression.
     Rather than attack actual looters, the Victorvilles' finest police officers decided to attack the innocent protesters. 
     This shows a pattern happening all across the country. Black protesters show up and demand justice. Then prejudicial or outright racists residents begin to scream "RIOT" and ask the police to break it up. The separate protest was peaceful but the police acting on fear and suspicion decided to break it up. 
​​​​​​​
    There has been no evidence of a riot in Victorville yet the false social media frenzy will make one believe that a riot happened. There is a problem with how we treat black protesters with fear and suspicion and accuse them of riots. The protest was peaceful all day but cops still decided that it was dangerous. They have directly infringed on the rights to free speech.
    This is a pattern, make no mistake. Numerous other protests across America begin as peaceful protests but devolve into something else when police come in and begin to violently attack protesters. This occurred in Minneapolis when a peaceful protest was met immediately with police in full riot gear,the police attacked and a riot began. 
    Until something fundamentally changes with policing and with the belief of many Americans nothing will change. Until black protesters and black people are not immediately seen with fear and as a threat, be assured that these protests will only continue.